Information: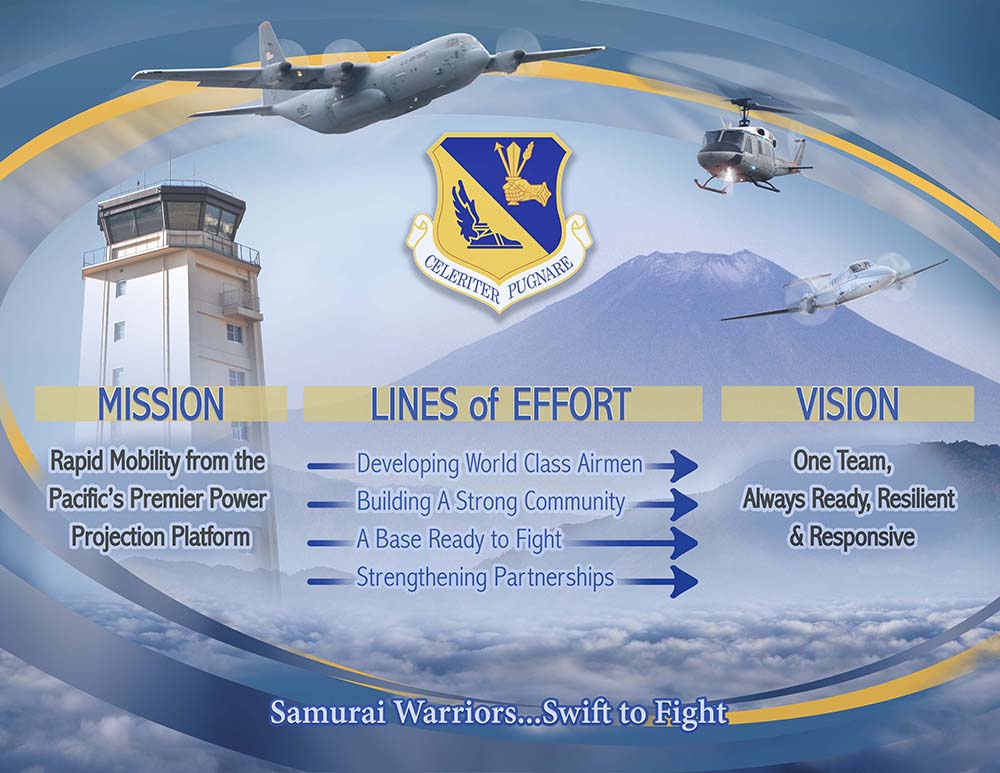 The 374th Airlift Wing is responsible to the 5th Air Force commander for C-130H, UH-1N and C-12J operations including tactical air-land, airdrop, aeromedical and distinguished visitor airlift. As the primary Western Pacific airlift hub for peacetime and contingency operations, the wing provides airlift for the movement of passengers, cargo and mail to all Department of Defense agencies in the Pacific area of responsibility and provides transport for people and equipment throughout the Kanto Plain and the Tokyo metropolitan area. During peacetime, the 374th Airlift Wing maintains a constant state of readiness by participating in joint training exercises.
       Yokota Airbase Website     
 DSN: 315-225-1110     Japan  0425-52-2510 Ext: 5-1110 
For directions, choose your map
Disclamier:
****We strive to make this as accurate as possible. Since places do go out of business or move and maybe a human error in typing the GPS coordinates, there may occasionally be an error. Please contact us and let us know of the error so we can correct it. Information about the place was taken from their website and was accurate at the time of posting. Best to check their website for updated information.