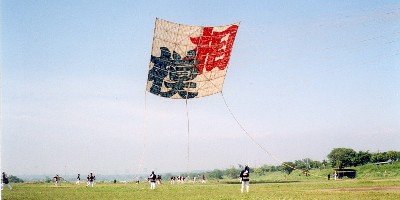 The largest kite in Japan glides gracefully through the sky!
(14.5 x 14.5 meters in size and 950kg in weight)
May 4 and 5 from 1000 to 1600, Directions from Camp Zama 
Sagami river will be full of big kites including the  ones from Zama Kite Festival. 
This festival is one of the "100 must go to festival"  
   Sagami-oodaiko Website             
For directions, choose your map
Event Start Date YY/MM/DD:
Disclaimer:
****We strive to make this as accurate as possible. Since places do go out of business or move and maybe a human error in typing the GPS coordinates, there may occasionally be an error. Event information is from their website and accurate at the time of posting. Events may change without notice. Best to check their website if possible before going. Please contact us and let us know of the error so we can correct it.
calendar:
Friday, May 4, 2018 - 10:00
to
Saturday, May 5, 2018 - 16:00